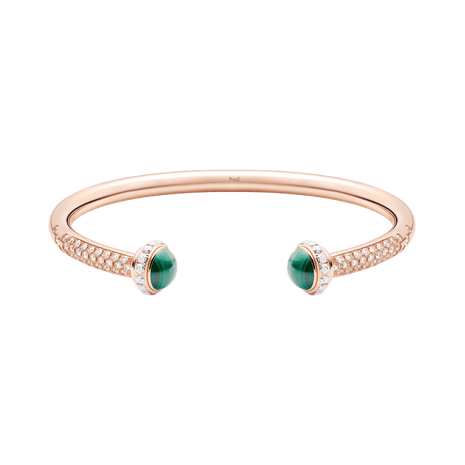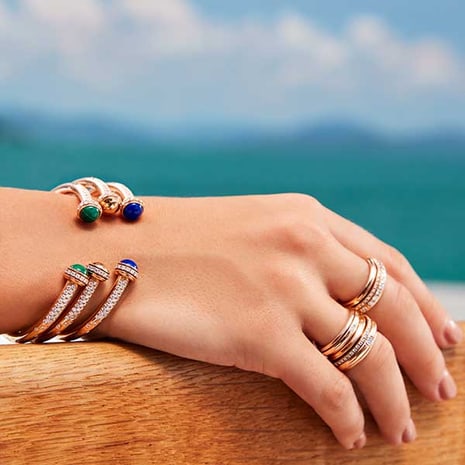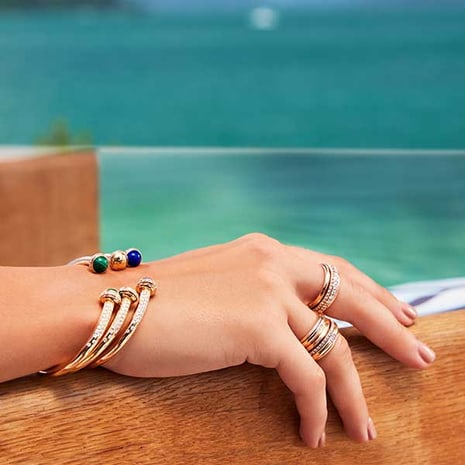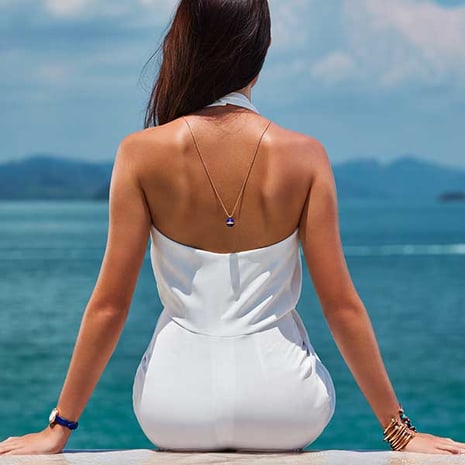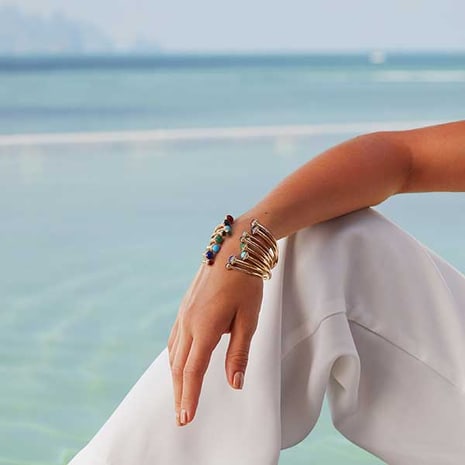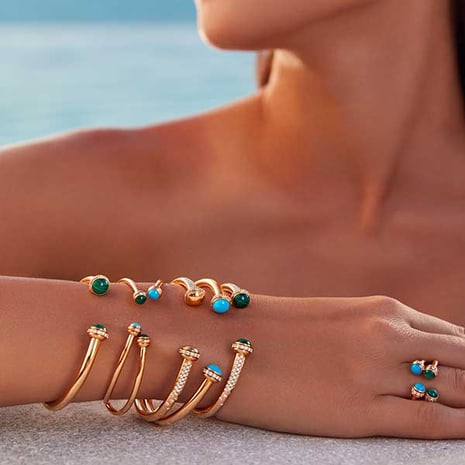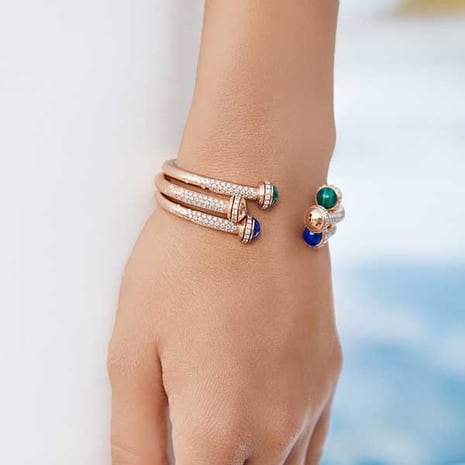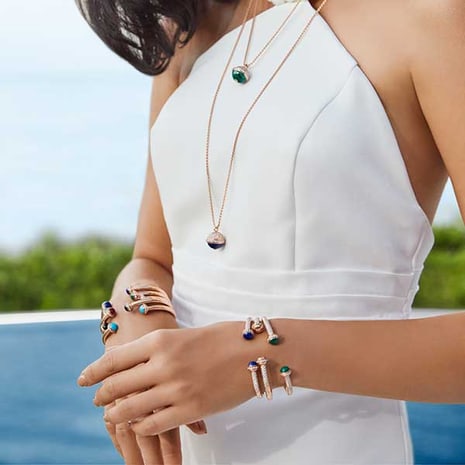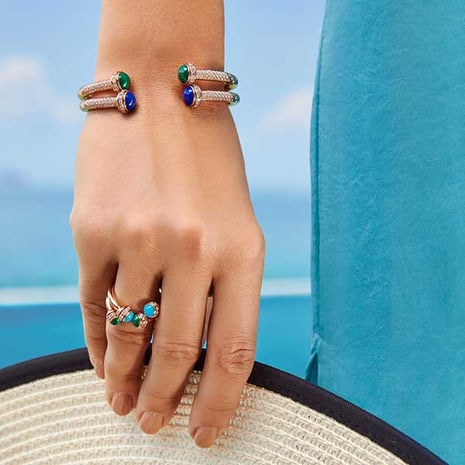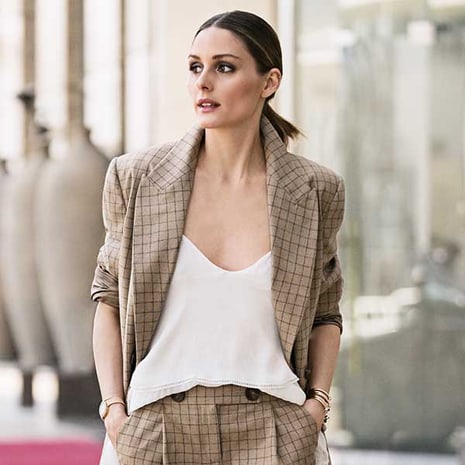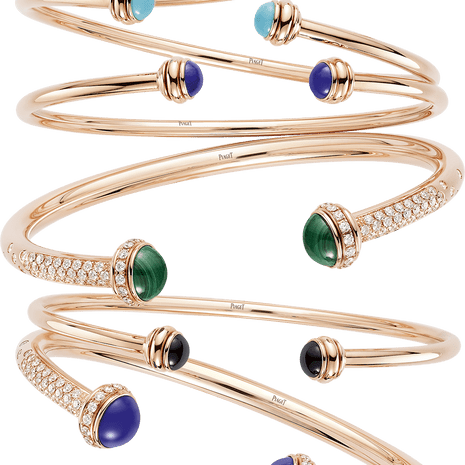 Novelties

Possession open bangle bracelet in 18K rose gold set with 90 brilliant-cut diamonds (approx. 1.00 ct) and 2 malachite cabochons.
Woman Open bangle bracelet G36PD400
$
11,000
Sales tax not included
Possession open bangle bracelet

Possession rose gold diamond bangle bracelet with two malachite cabochons. Elegantly adorned with bright green malachite cabochons, the Possession bangle bracelet becomes a colorful and supremely feminine companion embellished with a sprinkling of brilliant-cut diamonds. Playfully layered around the wrist in a joyful array of bright colored ornamental stones and sparkling diamonds, the Possession woman can express the many facets of her personality. While one luxury bangle bracelet makes a stylish statement, a grouping of rose gold and colored stone bracelets creates a dazzling effect around her wrist.

Rose gold, malachite, diamond open bangle bracelet

Type of jewelry:

Open bangle bracelet

Metal:

Rose gold

Metal weight (gr):

15.00

Precious stones:

Diamond

Semi-precious stones:

Malachite

Motif size width:

4.2 mm

*Piaget luxury watches and jewelry are individually produced and thus the weight and carats of each product can vary from the displayed data.